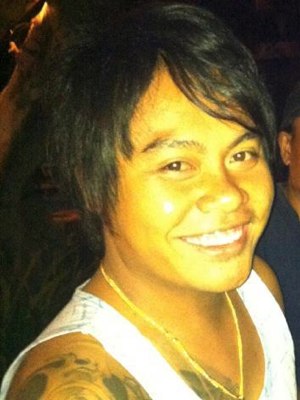 balisurfcharters.com is operated by Wayan 'Toy Boy Roy' Prabowo. Roy grew up on Lembongan Island where his Father worked on the seaweed farms. Always a keen swimmer, Roy often played and swam at the beach with friends. One day, at the age of 12, a surf tourist from California lent Roy a board and he paddled out to Lacerations for his first surf. Roy was immediately hooked and the generous tourist, seeing the love that Roy had for surfing ended up giving him the board when he left the island.
Like grommets around the world Roy would often ditch school when the surf was good and through his love of surfing met lots of tourists from around the world. Meeting and talking to tourists gave him an opportunity to learn English and after a short stint working on the seaweed farms Roy got a job working at Agus shipwreck bar and restaurant, on Lembongan Island.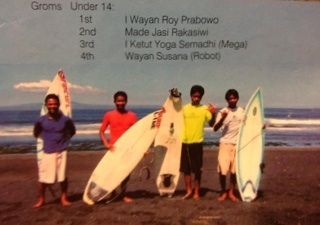 After finishing school Roy moved of Kuta where he found lots more surfers (and lots more parties). Given his love of surfing and his connections in the surf community of Bali and Lembongan Islands it was only natural that Roy would eventually set up his own surf charter business.
Roy's family still live on Lembognan Island though since the rise in tourism on the island they no longer survive on seaweed farming. Roy's father works as a driver on Bali island and his mum works in an Australian owned villa on Lembongan. Roy also has a younger sister who is still at school.